Explore the 50-mile section of the Natchez Trace Parkway that connects Tupelo, Mississippi with US-72 W in Alabama. Along the way you'll discover Native American burial mounds, Civil War sites, lush trails, and sweeping vistas.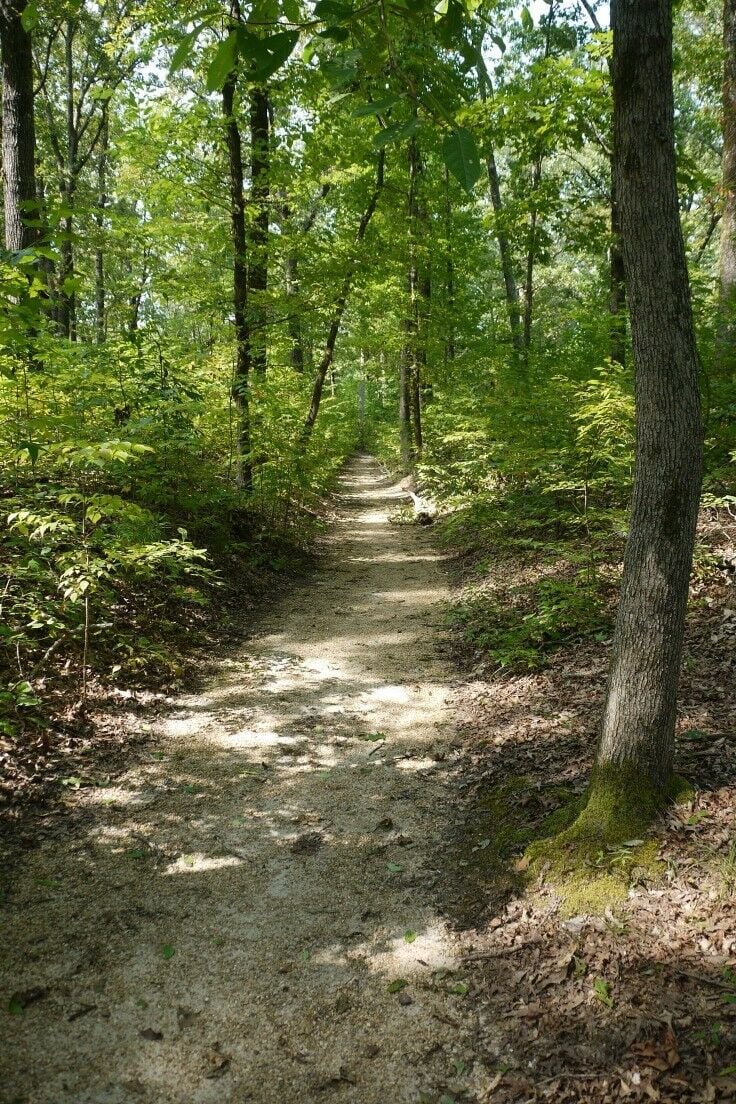 What is the Natchez Trace Parkway?
The Natchez Trace is an ancient trail that stretches 444 miles, from Natchez, Mississippi to Nashville, Tennessee, and takes travelers by everything from Native American burial mounds to Civil War sites to lush nature trails and green, sweeping vistas.
The original Trace path was carved by migrating prehistoric wildlife making their way between prairie lands and the Mississippi River. Later, Native American tribes picked up the Trace, and in time everyone from conquistadores, trappers, and boatmen to mail carriers and militia was using the Trace as a primary trade route through the region.
The Natchez Trace Parkway follows the path of the original Natchez Trace. Established as a National Park in 1938, the Parkway has since been designated an "All American Road & Scenic Byway." (A National Scenic Byway is a road recognized by the United States Department of Transportation for one or more of six "intrinsic qualities": archeological, cultural, historic, natural, recreational, and scenic. The Natchez Trace qualifies in all six.)
Traveler Notes: Mr B and I drove the 50-mile section of the Natchez Trace that connects Tupelo, Mississippi with US-72 W in Alabama.
In terms of driving time, taking the Trace versus driving directly back to Memphis from Tupelo added about an hour and a half to our trip. We also spent at least three extra hours exploring the stops along the way. Taking the byway was totally worth the extra time and effort: my only regret is that we didn't have more time to spend taking in more of the route.
Mile 266.0 - Parkway Visitor Center and Headquarters
We got on the Natchez Trace Parkway as we left Tupelo, stopping first at the Parkway Visitors Center and Headquarters, where we were given an overview of the Natchez Trace and picked up some brochures and a map.
We highly recommend picking up a Natchez Trace Parkway map provided by the National Park Service, which details each of the mile markers and stops along the Trace. We found it invaluable.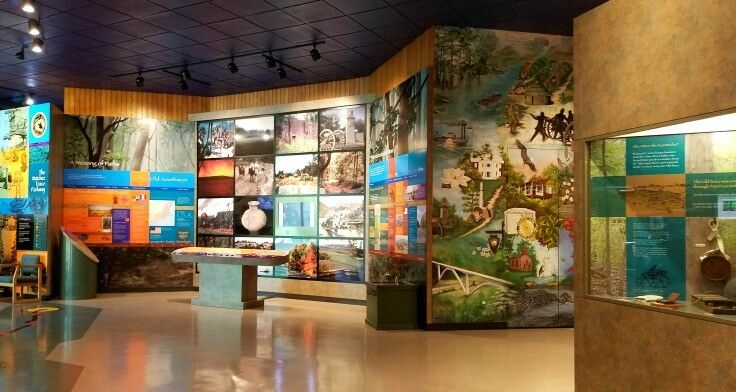 Inside the Visitor Center you will find a park Ranger-staffed information desk, a small book and souvenir store, an auditorium, and a museum about the Natchez Trace. The Natchez Trace Parkway Visitor Center has an orientation film and a number of informative interpretive displays as well.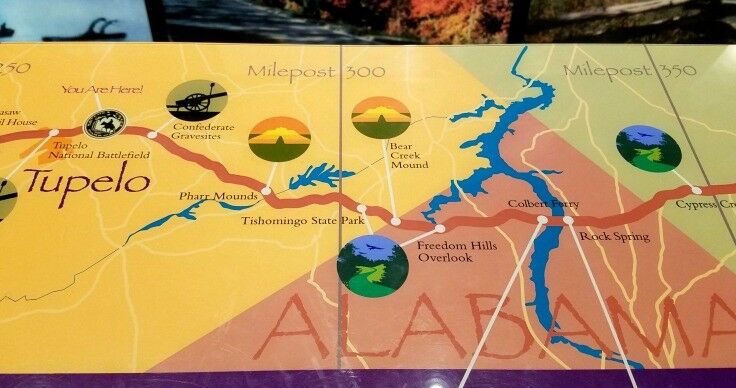 Traveling in Tennessee? Be sure to check out our Memphis & Nashville Travel Guide, including our Top 7 Things to Do in Memphis (Music Lovers Edition).
Mile 269.4 - Old Trace & Confederate Gravesites
This was our first stop on the Natchez Trace. There is a short, relatively easy uphill walk from the parking lot to the Unknown Confederate Gravesite.
Much of the Old Trace had been abandoned by the start of the Civil War. However, the war did leave its mark on the Trace as it did upon the rest of the South. The soldiers marched, camped and fought along portions of this historic old road.

- US Dept of the Interior, National Park Service
As we walked the short path to these thirteen "Unknown Confederate" graves, I felt as if the very air around us was vibrating. It was probably just my imagination (or possibly those relentless Southern mosquitos).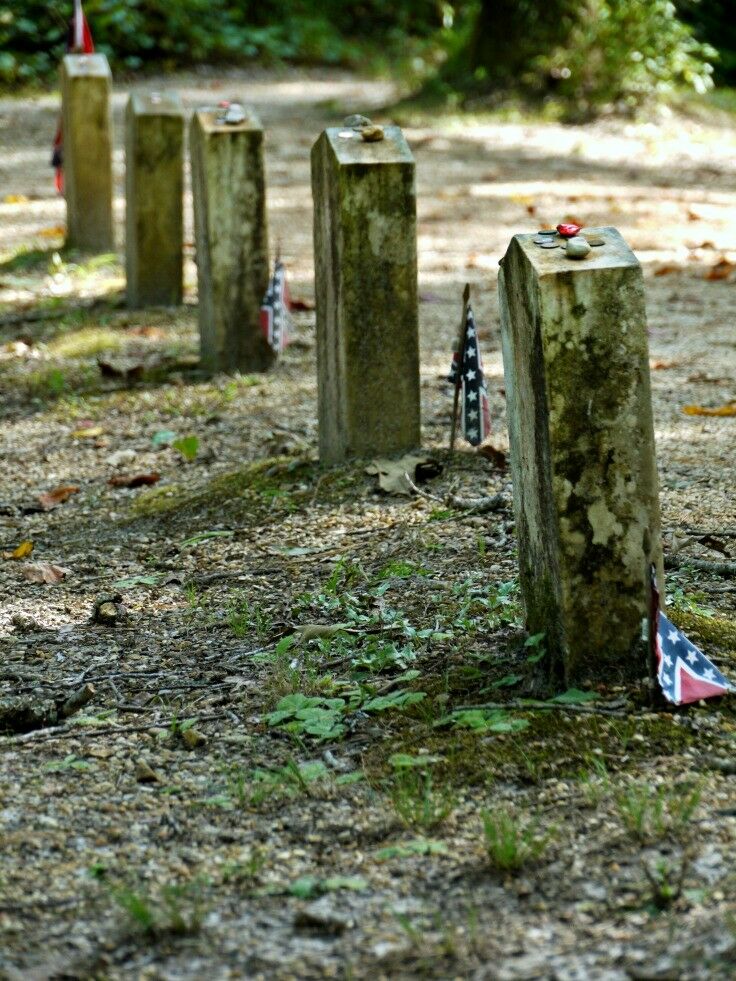 In the still of this sunlit clearing, these thirteen graves stand in silent testament to the sacrifices made on every side in deadliest war in American history.
These thirteen men (boys, more likely) were someone's son, or father, or brother, or lover. We don't know how or why they ended up here, nor do we know the thoughts and desires of their hearts. We will never know. All we know is that these thirteen did not survive the fight.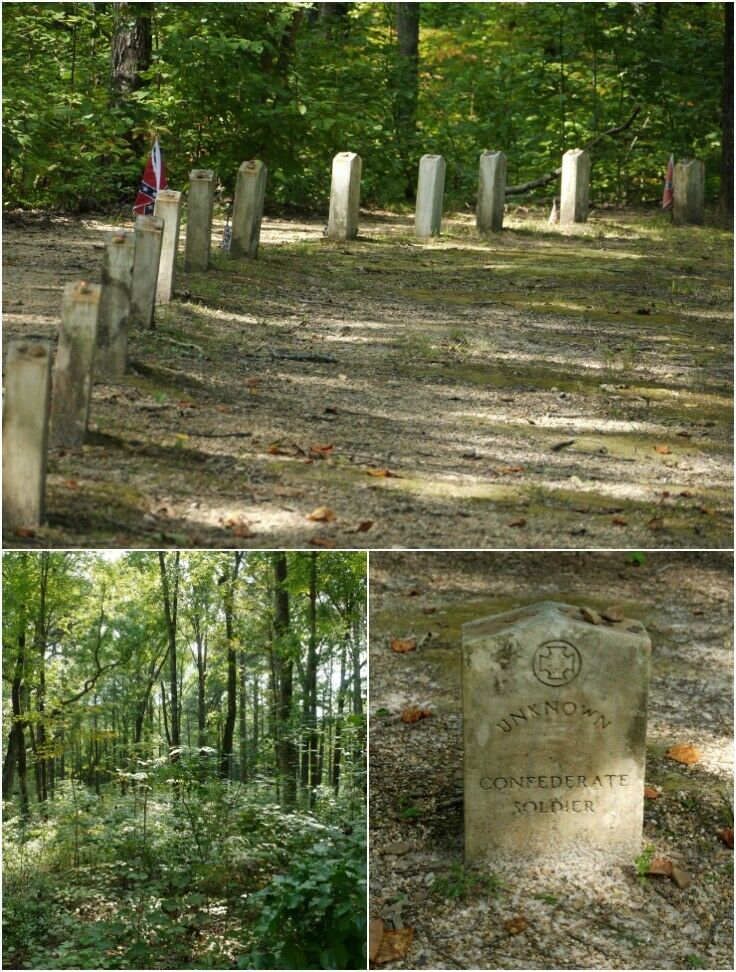 Mile 275.2 - Dogwood Valley
Flowering dogwood is a common small tree throughout the eastern United States from Maine and Michigan south to Texas and Florida. Here the Natchez Trace passes through a small valley with an unusual stand of large dogwood trees. An easy 15 minute walk takes you along a sunken portion of the Old Trace and through the small wooded area named Dogwood Valley.

- US Dept of the Interior, National Park Service
Dogwood Valley provided us with another short, easy hike. I didn't get any good pictures of the landscape; mostly because I was busy chasing this darn butterfly - who would not hold still for me no matter how much I pleaded with him!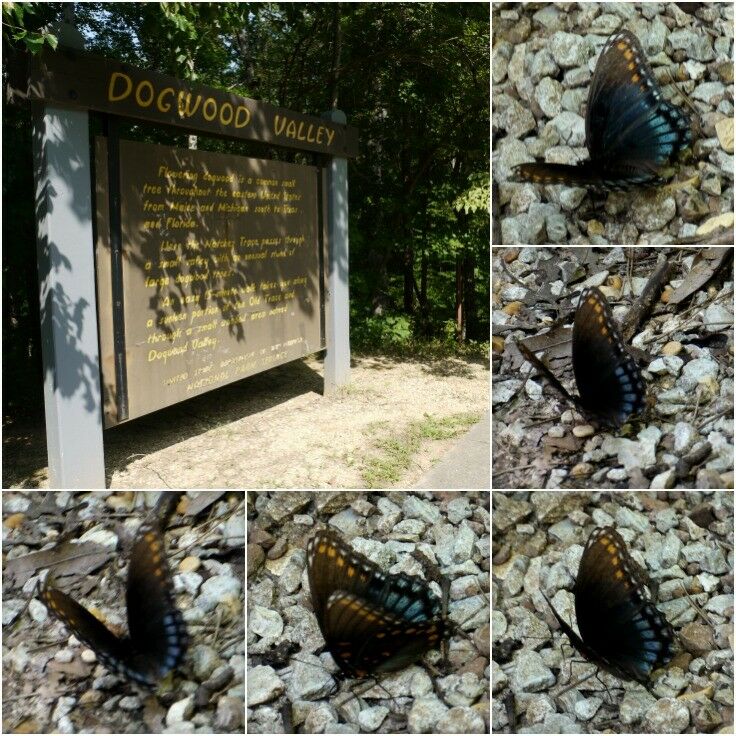 Mile 278.4 - Twentymile Bottom Overlook
There are a multitude of swamps, streams, and rivers along the lower regions on the Trace, and Twentymile Bottom is one such wetland. This particular stop struck Mr B and I both as a bit anticlimactic: as visitors from one of the greenest corners of the US, this spot was just another vista, and an overgrown one at that. Pretty, yes, but not particularly life-altering.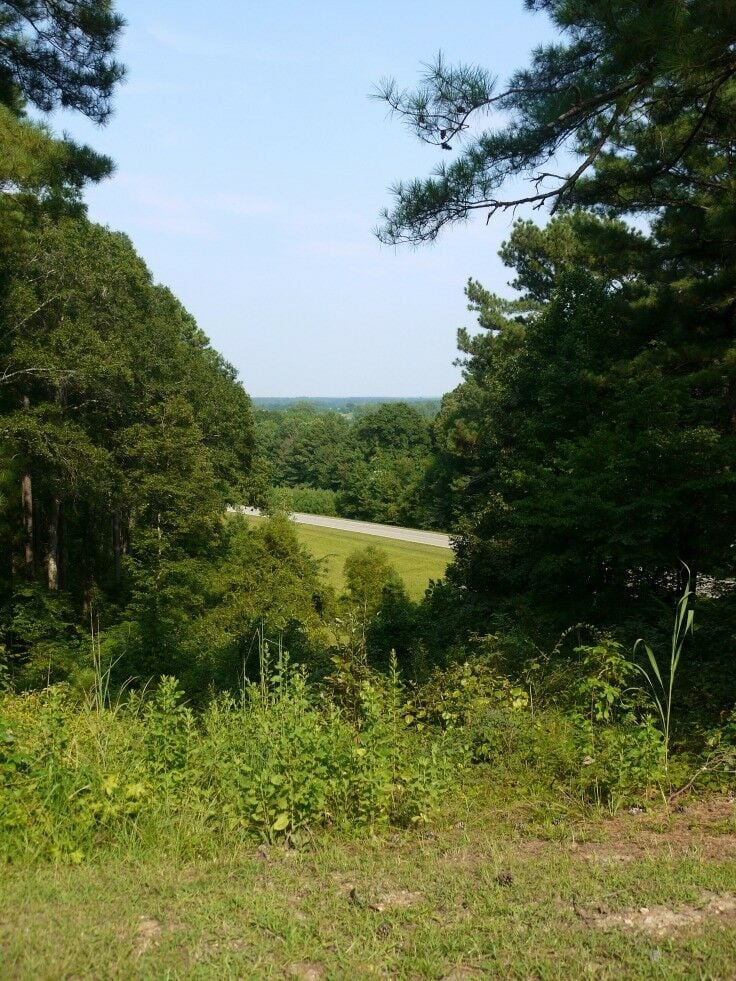 Traveler Notes: If you are driving a larger RV or pulling a trailer, you might want to consider skipping this stop. The overlook is at the end of a short road with no loop at the end, making it difficult for larger vehicles to turn around.
Mile 286.7 - Pharr Mounds
According to the National Park Service, Pharr Mounds is the largest and most important archaeological site in northern Mississippi. Built by Native American tribes 2,000 to 1,800 years ago, Pharr Mounds is a complex of eight mounds, spread over 90 acres. The mounds, or artificial hills, were built to either hold structures or for burial grounds.
You can only see three of the mounds from the parking lot, and there are no trails out to the mounds. The highest mound is only eighteen feet tall, while others have eroded to the point where it may be difficult to even identify them as hills.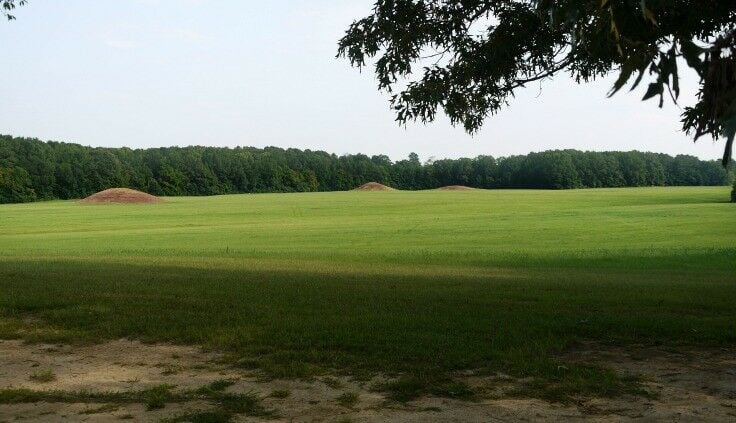 Traveler Notes: This stop has a large parking lot, two picnic tables, some good interpretive information, and a public restroom facility (plumbed).
Mile 308.4 - Cave Spring
Cave Spring, a combination of a cave and a sinkhole, was a particularly interesting stop on our journey. Originally formed by underground water eroding the limestone to create a long room and corridor, the cave weakened over time until it collapsed.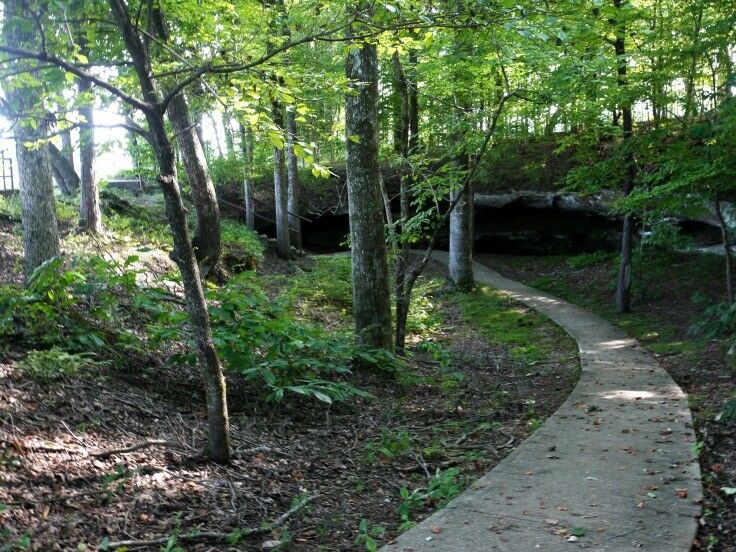 An 800-foot paved path leads you to the mouth of a low cave entrance. Signs warn visitors that the limestone cave is dangerous and will eventually collapse; however, Mr B braved it for this picture because he's just that kinda guy.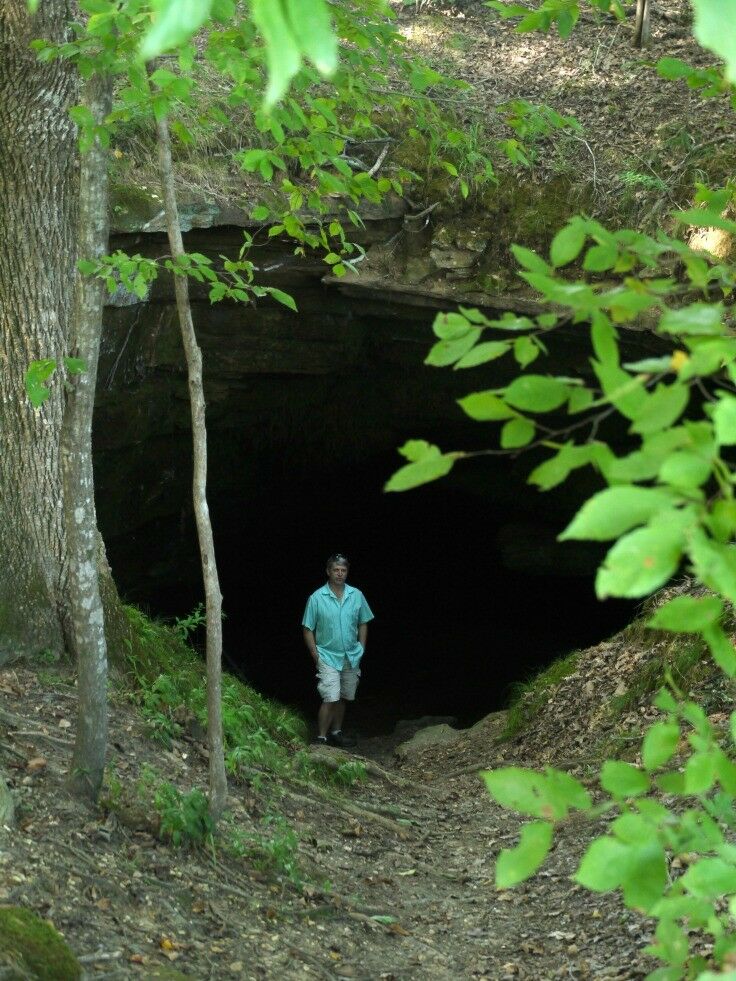 Mile 308.8 - Bear Creek Mound
The village site was occupied as early as 8,000 B.C. by hunters who stayed only long enough to prepare their kill. From the time of Christ to 1000 A.D., migratory people of this area practiced limited agriculture. The nearby fields and streams offered an abundance of nuts, fruits, game and fish. These people shaped this mound and built a crude temple on its summit to house their sacred images.

- US Dept of the Interior, National Park Service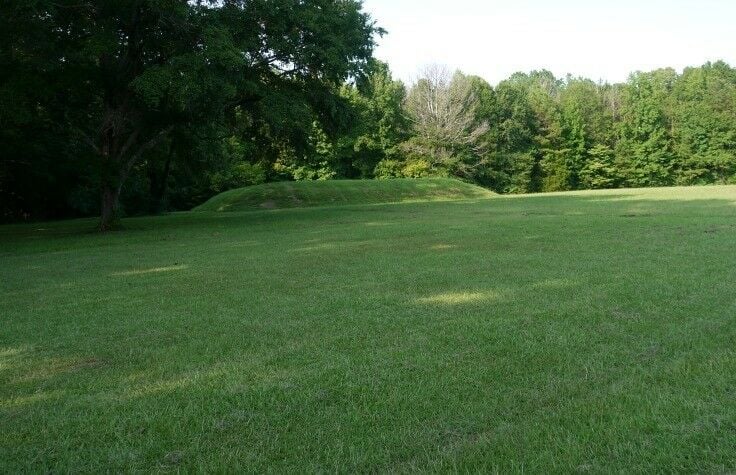 Traveler Notes: You can easily walk from Bear Creek Mound to the Mississippi-Alabama state line.
Mile 308.9 - Alabama-Mississippi State Line
Between Mr B and I, we have visited nearly every state in the United States. Until this trip, however, neither one of us had ever set foot in Alabama, so we decided to document the occasion.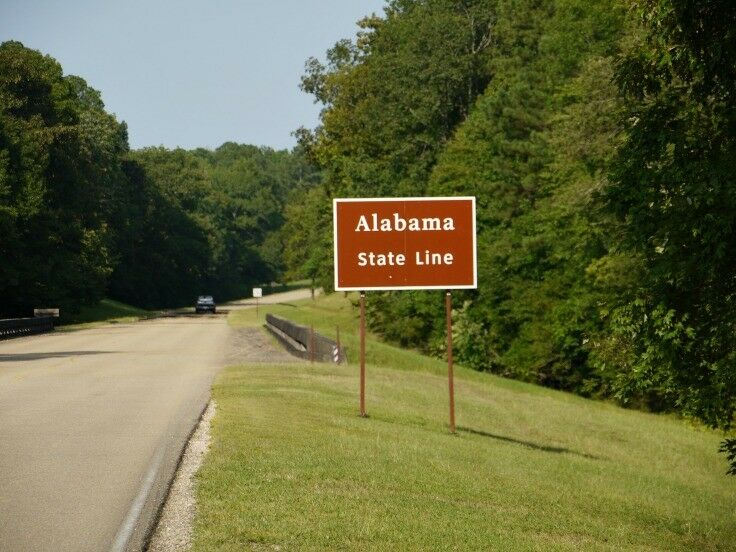 Obviously, I was the first one in Alabama, because I had to get there first to take this picture of Mr B driving across the state line form Mississippi. (Not that anyone is keeping track or anything. ?)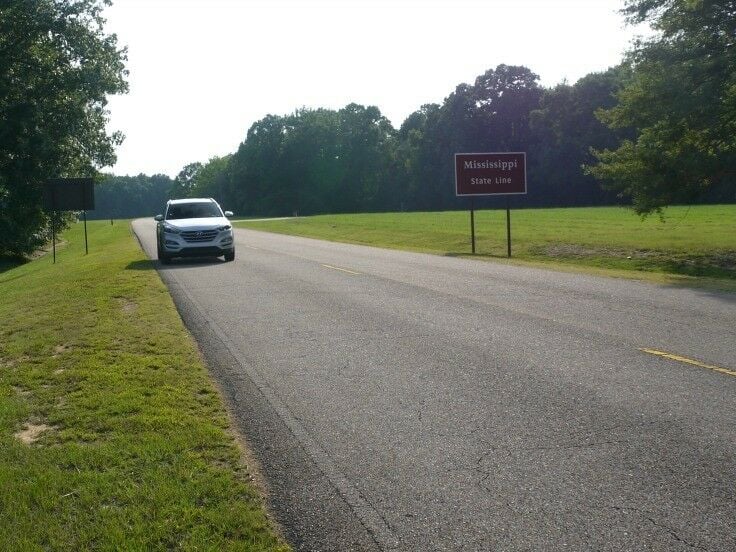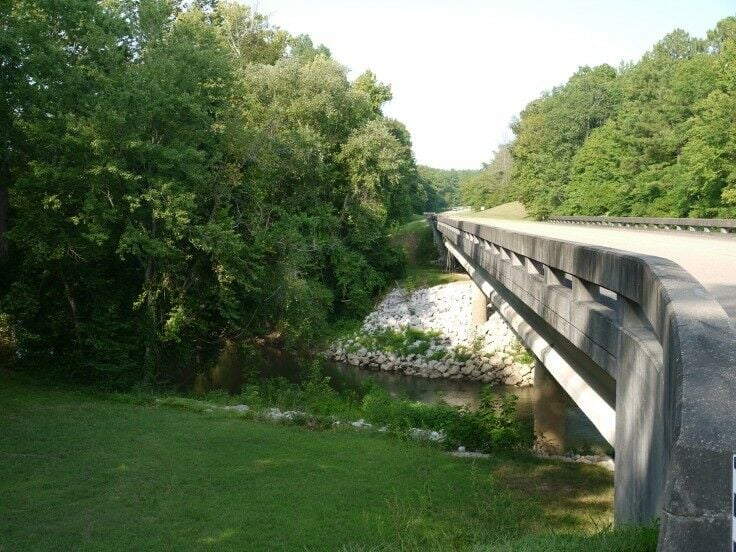 Mile 317.0 - Freedom Hills Overlook
Freedom Hills is the site of a short, steep trail that leads to the the highest point on the Natchez Trace in Alabama. There are two benches along the way for resting, and a third bench at the top of the hill.
When Mr B and I took the hike, we took our "good camera," but both left our cell phones in the car for some reason, so we had to get very creative when it came to taking a picture of the two of us at the top. We jury-rigged a makeshift camera sling in the fork of a tree, and after I set the timer, I had to run down so that we could capture the memory. Let's just say that it was a challenge and it took more than one try. So while this picture isn't the greatest and the lighting is terrible, it represents a fun memory for us.
I imagine that this place - along with the entire Natchez Trace - puts on an amazing show of color in the fall.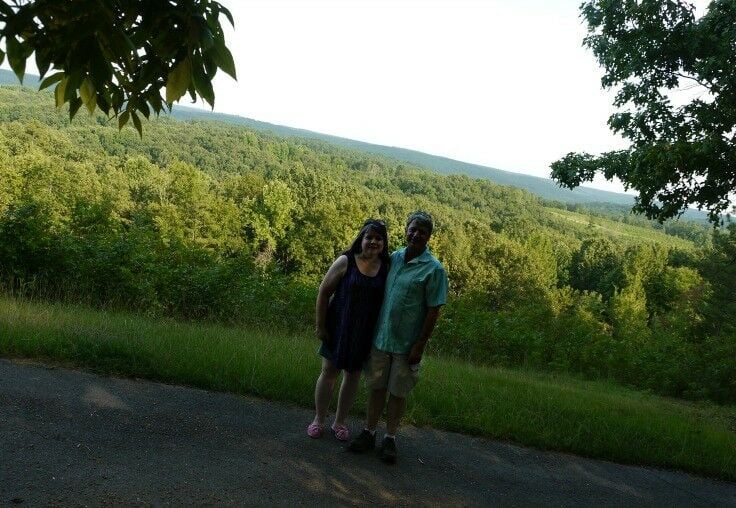 Mile 320.3 - Buzzard Roost Spring
Buzzard Roost Springs was the last stop we made before getting on Highway 72 for the last leg of our Day Trip from Memphis to Tupelo. It was a peaceful, relaxing way to end our brief tour of Natchez Trace Parkway.
Originally called Buzzard Sleep, the name was changed to Buzzard Roost in 1801 by Levi Colbert, a renowned Chickasaw chief. The spring was a water source for the Colbert house which also served as an inn and stand for travelers on the Old Natchez Trace. Travelers who stopped here remarked that its a good place for they were well received, well fed and kindly treated.

- US Dept of the Interior, National Park Service
Levi Colbert left behind a gripping legacy. As one of six sons of a Scots father and Chickasaw mother, Levi was in unique position between the two cultures. Both Levi and his brother George became prominent interpreters and negotiators, striving to foster peace with the US government while also maintaining the integrity and interests of the Chickasaw people and their culture.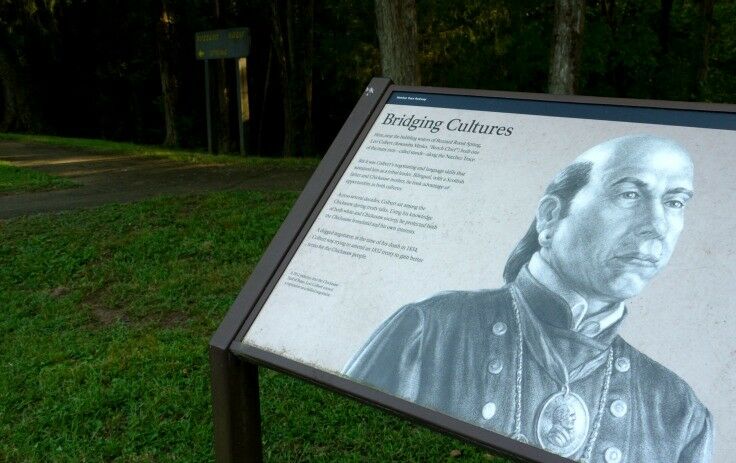 Hint: If after, visiting this stop, you find yourself wanting to learn more (as I did) about the Chickasaw people; and more specifically, about the Colbert brothers and their intriguing story, you might want to check out Chickasaw Chief George Colbert: His Family and His Country.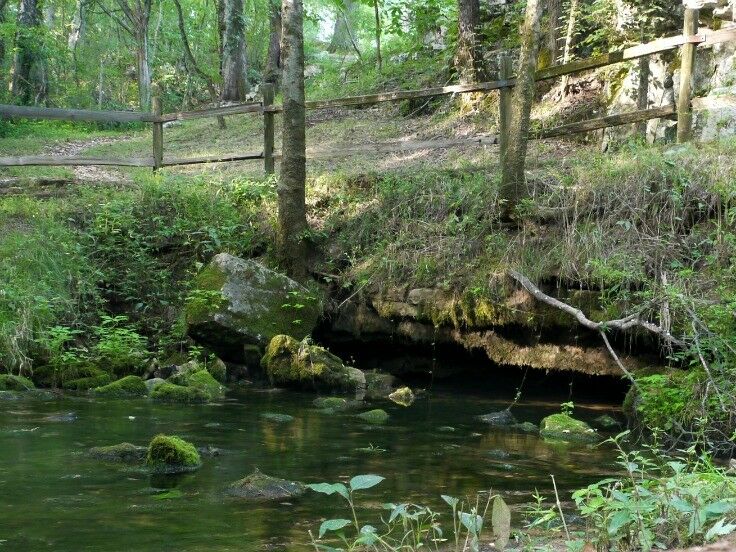 Traveling in Tennessee? Be sure to check out our Memphis & Nashville Travel Guide, including our Top 7 Things to Do in Memphis (Music Lovers Edition).
Learn more about the Natchez Trace
NOTE: This is the second in our series of posts about our day trip to Tupelo, Mississippi from Memphis, Tennessee. To read about our adventures in Tupelo here.
More Southern Travel
Southern Recipes
Thank you for visiting the Good Hearted Woman. Remember to bookmark this site, and come back soon!