June Food Holidays are a celebration of balance: it is a month in which you can enjoy yourself with a chopped salad in one hand and a donut in the other. Enjoy!
See the listing below for our monthly and daily June Food Holiday Calendar.
Does your town annually celebrate a local or regional Food Holiday during the month of June? Contact us and let us know – we'd love to include it in our Food Holidays Calendar! (Please put "Food Holiday Calendar" in the subject line.)
Month-Long Food Holidays
National Candy Month
National Dairy Month
National Iced Tea Month
National Papaya Month
National Steakhouse Month
National Turkey Lover's Month
Week-long June Food Holidays
Week 1
National Donut Day (1st Friday)
Daily June Food Holidays
June 1: National Hazelnut Cake Day
June 2: National Rocky Road Ice Cream Day
June 3: National Egg Day
June 4: National Cheese Day
June 4: National Frozen Yogurt Day
June 4: National Cognac Day
June 5: National Gingerbread Day
June 5: World Environment Day
June 6: National Applesauce Cake Day
June 7: National Chocolate Ice Cream Day
June 8: World Oceans Day (Sustainable Seafood)
June 9: National Strawberry-Rhubarb Pie Day
June 10: Herbs & Spices Day
June 10: National Iced Tea Day
June 10: National Black Cow Day [A "black cow" is a root beer float]
June 11: National German Chocolate Cake Day
June 12: International Cachaça Day
June 12: International Falafel Day
June 12: National Jerky Day
June 12: National Peanut Butter Cookie Day
June 13: Kitchen Klutzes of America Day
June 14: National Strawberry Shortcake Day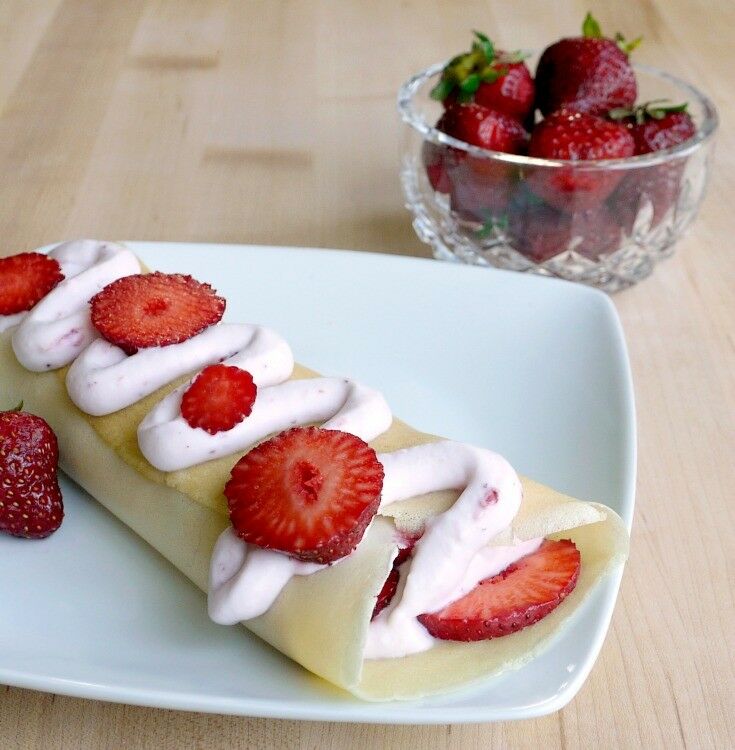 June 22: National Chocolate Éclair Day
June 22: National Onion Rings Day
June 23: National Pecan Sandy Day
June 24: National Pralines Day
June 25: National Catfish Day
June 25: National Strawberry Parfait Day
June 26: National Chocolate Pudding Day
June 27: National Indian Pudding Day
June 27: National Orange Blossom Day
June 28: National Ceviche Day
June 28: National Tapioca Day
Food Holidays Year-Round

Disclosure: This post may contain affiliate links, including Amazon affiliate links, which means we may receive a commission if you click a link and purchase something that we have recommended. While clicking these links won't cost you any extra money, they do help keep this site up and running. As always, all opinions and images are my own. Please check out our disclosure policy for more details. Thank you for your support!